Architecture Department
Established in the year :2001
Highly qualified & Experienced Staff
Our course is academic in approach, emphasising architecture as a cultural as well as technological subject. The core of the teaching programme is in practical design carried out in studios (from the large scale of a city to the smallest detail), and supported by lectures which draw upon the humanities (history and theory) and sciences (construction, environmental design and structures).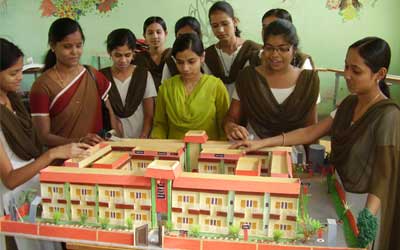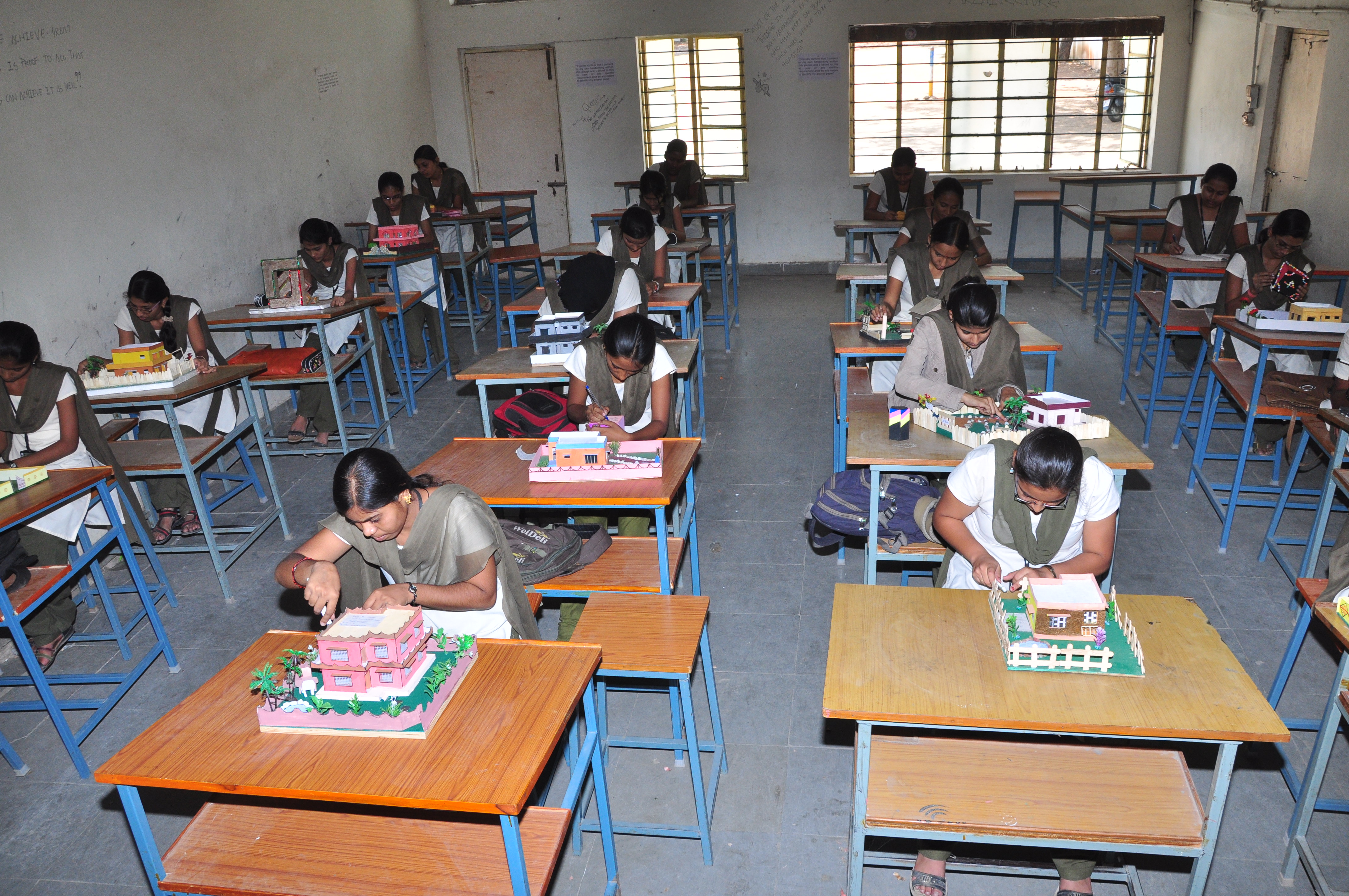 Our small and friendly Department has a very good staff/student ratio and we have a computer facilities & Model making Workshop.
The Professional Diploma is aimed at the architecture student who understands that the world is in a time of transition and that building design plays an important role in environmental impact. Therefore there is great potential within the profession for environmental change and this is pivotal to the entire sustainability debate.
Faculty Details
| | | | | | | |
| --- | --- | --- | --- | --- | --- | --- |
| Sl No | Name of the Staff | Designation | Qualification | Experience | DTE Code | AICTE Code |
| 01 | Smt. Kavita Math | HOD | M.SC | 15 | 146355 | 1-499158721 |
| 02 | Miss. Sridevi J A | Lecturer | B.Arch | 02 | 157681 | 1-4690066310 |
| 03 | Miss. Priyanka R | Lecturer | B.Arch | 03 | 153471 | 1-3651925364 |
| 04 | Sri. Vinay S | Lecturer | B.Arch | 08 | 146383 | 1-471690153 |
| 05 | Miss. Mariyam Huda | Lecturer | B.Arch | 02 | 146374 | 1-3694086527 |
| 06 | Smt. Harshita D | Lecturer | B.Arch | 05 | 146369 | 1-2503934674 |
| 07 | Miss. Divya S | Lecturer | B.Arch | 01 | 158675 | 1-4690557067 |
| 08 | Miss. KEERTHI | Lecturer | B.Arch | 01 | 158832 | 1-4690224178 |
| 09 | Miss. Harsha J O | Lecturer | B.Arch | 05 | 146375 | 1-2503860942 |
| 10 | Sri. Sangamnath S P | Asst. Inst | Diploma | 08 | | |